Pretty Smart Season 2: Is It Coming to Netflix Soon?
The new Netflix original comedy series Pretty Smart debuted in October 2021, and it's one of the most hilarious new shows of 2019. Fans are anxious to know whether Pretty Smart season 2 will be released on Netflix following that jaw-dropping cliffhanger.
Throughout the season, Chelsea comes closer to Grant, Claire's former boyfriend, and flatmate. But his recurrent emotions for her might cause problems in their relationship. Influencer Jayden and spiritual healer Solana are among Chelsea's new housemates.
Given how the first season ends, will Pretty Smart Season 2 satisfy all of our lingering questions? Here's what we know so far about the second season.
Is Pretty Smart Season 2 Canceled?
As of October 18, 2021, Netflix has not announced the cancellation of Pretty Smart. Fans of the freshman comedy should be wary because of Netflix's history of canceling shows, particularly sitcoms, after one season.
Unfortunately, Pretty Smart was not among the Netflix top ten most popular programs, suggesting that the majority of Netflix users were oblivious to its debut. The series, on the other hand, did manage to score some attention on Canada's TV top 10.
The cancellation of the comedy series The Crew, which featured Kevin James and Katharine McPhee, followed after just one season. When it comes to quality, Pretty Smart outperforms both shows, so it's a question of viewership.
Will Pretty Smart Season 2 be Renewed?
We don't know what Netflix has decided about Pretty Smart's future in either direction, as they have not announced one. Season 2 of the sitcom hasn't been renewed yet, but we're still hoping for a worthy renewal.
While the series doesn't have the bragging rights of a ten-year run in the top 10, it is undoubtedly one of Netflix's funniest shows right now. There's no other program like it right now, as Netflix prepares to say goodbye to a slew of comedic programming.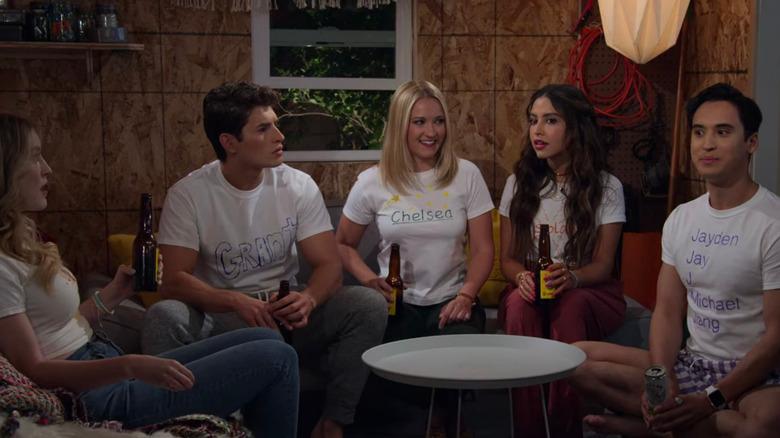 Netflix does not usually announce renewals for many weeks after the debut of a new program or season. There is usually a month's wait, although some judgment calls can arrive much later or be resolved ahead of schedule.
Netflix will store data for Pretty Smart during the first month of its release. So we probably won't know whether the show will continue for season 2 before early November 2021.
Pretty Smart Season 2 Release Date Speculations:
Another secretive detail about Netflix's renewal is when we'll see the next season of Pretty Smart. It's difficult to predict because, without an official renewal.
It's impossible to say when we'll see the second season of Pretty Smart on Netflix. If the decision is delayed longer than a month, production could begin later than planned.
However, we predict that the second season of Pretty Smart will premiere in Fall 2022. Seasons take less than a year to make, which may have each season debuting within a year of each other. Season 2 might come sooner, perhaps in late summer 2022.
We are sorry that this post was not useful for you!
Let us improve this post!
Tell us how we can improve this post?