How To Ruin Christmas: The Wedding Season 2 : On Netflix this December
How To Ruin Christmas: The Wedding Season 2 will be premiered on Netflix this December. The series is a South African comedy television show. It has been renewed for another season and will be airing in December this year. Season one showed the traditions and customs practiced in South African marriages. Netflix said, "Made by Africans, Watched by the World". The series revolves around two dysfunctional families the Twalas and Sellos. It has more humorous content at the same time it authentically makes the audience understand the tradition of South African marriages. Well, aren't you excited to know more about the upcoming series? So, stay tuned!!
When will Netflix premiere How To Ruin Christmas Season 2? Is it returning back to Netflix?
Yes, How To Ruin Christmas: The Wedding Season will be premiered in December this year.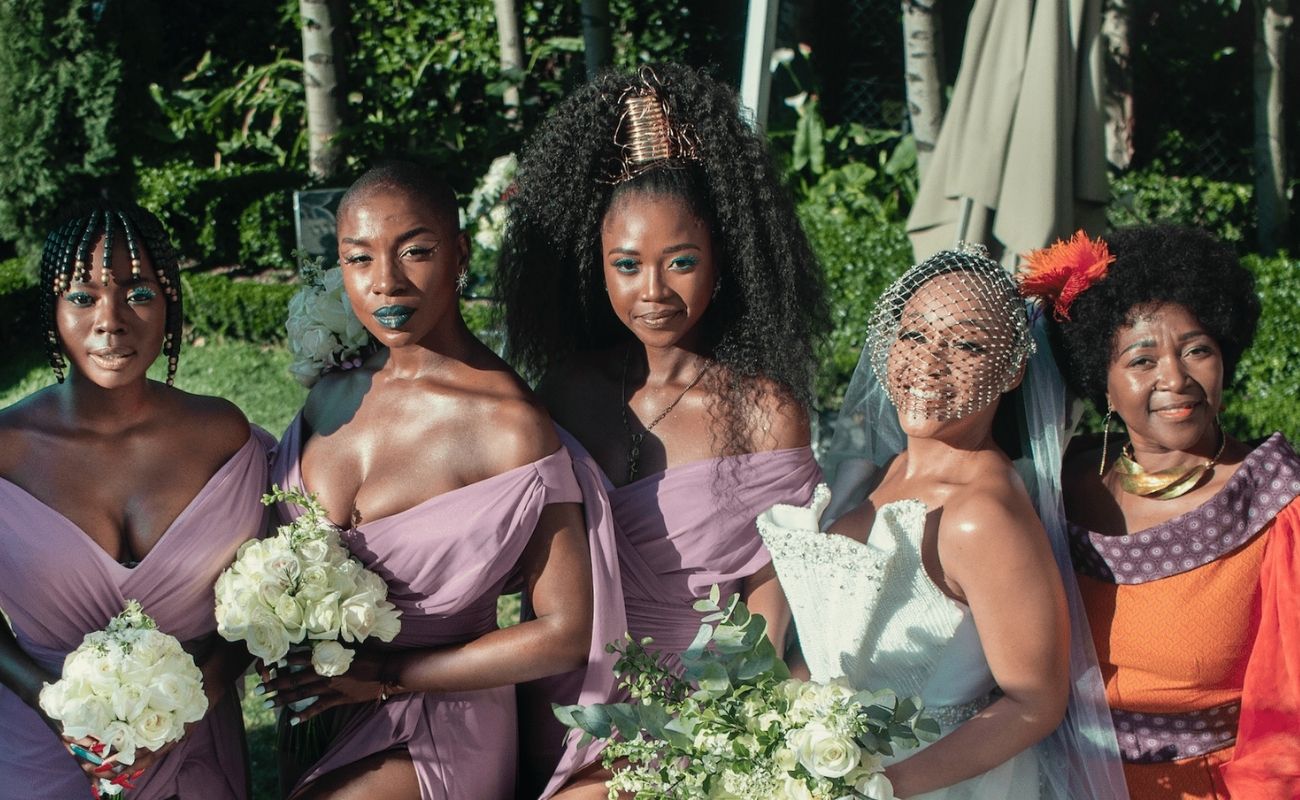 Is the exact release date of How To Ruin Christmas Season 2 revealed?
No, Netflix has not revealed the How To Ruin Christmas Season 2 release date on its official website yet.
How many episodes are expected to air?
There is no official confirmation about the number of episodes, but it's assumed that it might have three or four as per previous seasons' records.
What is the storyline of How To Ruin Christmas?
The show's first season was an instant hit and became a nationwide phenomenon with everyone at heart. It was especially South African families who love to watch family-oriented shows. The series has fans worldwide who love to watch the authentic representation of South African marriages. Season one was about two dysfunctional families – Twala & Sellos – where they faced many challenges.
The extravagant Tumi ruins the wedding of her sister. She tries to make things right after this and subsequently, the drama unfolds. The first season was released during Christmas. Fans got a real treat during the holiday period. Season 2 will also be released around the Christmas season. Viewers got the opportunity to watch how South African families celebrated Christmas and how their weddings looked like.
Also Read : Dead to Me Season 3: All the Details You Wanted To Know
What is the expected plot of season 2?
Season 2 will have to answer What Khaya wants to tell Tumi. Now, the Twala and Sellos are bound in matrimony. There can be messier moments for both families.
Also Read: The Lost Daughter : Olivia Colman Will Be Back On the Big Screen!
What are fans expecting from the upcoming series?
Fans are excited about How To Ruin Christmas since it has a unique storyline that many viewers can relate to. How To Ruin Christmas was one of the most-watched series on Netflix during 2020. They are expecting more drama in season two. The series is worth watching since it has a different storyline that many viewers will find relatable to their lives. Internet is abuzz with reports of season 2 which means there are lots of fans out there!
How popular is the series?
The series is very popular and there are lots of fans out there! Because the series has a unique and relatable storyline, many viewers enjoyed season one.
Season two is coming up with lots of drama that everyone will find interesting and entertaining. It's one of the best Netflix original online shows out there today. So if you haven't watched season one yet then definitely check it out on Netflix before December 2021 when season two releases!
Why do I recommend watching How To Ruin Christmas Season 2?
I believe the series can be interesting for people who would like something new and not so serious when it comes to entertainment. The show also features funny moments throughout the episodes making you laugh all along your way until its finale episode where things get very emotional between characters once again. This might have been my opinion but if you give this South African comedy television show a chance then maybe you'll agree with me too.
Also Read: Claws Season 4: The Final Season of the series is around the corner!!
We are sorry that this post was not useful for you!
Let us improve this post!
Tell us how we can improve this post?