A Loud House Christmas: Upcoming special live action TV film !!
A Loud House Christmas live-action made for TV film is coming soon on November 26th. . A new A Loud House Christmas release date has been set to air on Nickelodeon network and Paramount+ network at 7 P.M ET/PT. The plot of the film follows eleven-year-old Lincoln, dealing with life in a house full of ten sisters who are all under one roof. A Loud House Christmas what are fans expecting from the film is that it will be funny and memorable like previous specials have been. A Loud House's movie worth watching !! Excited about the film little ones!!. Let's dig in more about the television film.
Is there an exact release date for A Loud House Christmas special film?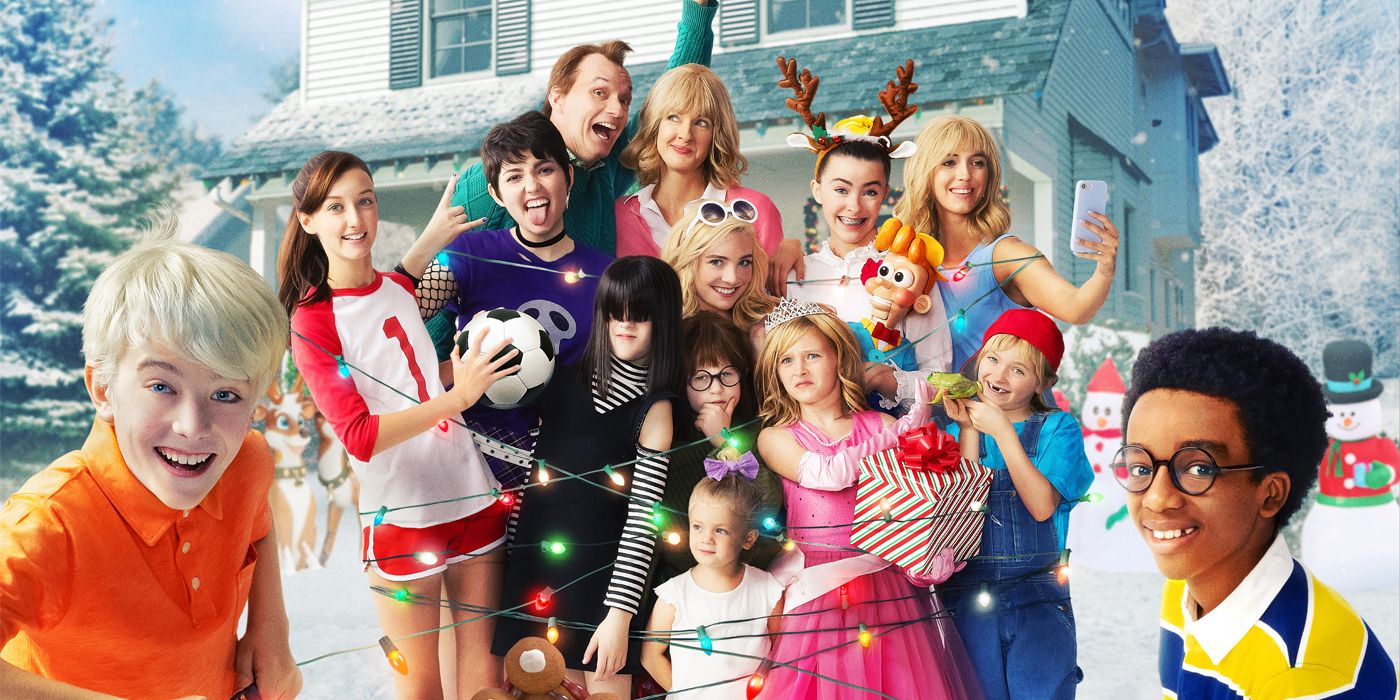 Yes, A Loud House Christmas release date is set for November 26, 2021. It is released as a Christmas special film. Kids can enjoy this holiday with Lincoln this time. They are eagerly waiting for the film to release. A Loud House Christmas will be available on the Nickelodeon channel and Paramount+ network.
Who will be in the cast of A Loud House Christmas film?
Wolfgang Schaeffer as Lincoln
Jahzir Bruno as Clyde
Lexi DiBenedetto as Lori Loud
Dora Dolphin as Leni Loud
Sophia Woodward as Luna Loud
Catherine Ashmore Bradley as Luan Loud
Aubin Bradley as Lucy Loud
Ella Allan as Lola Loud
Mia Allan as Lana Loud
Lexi Janicek as Lisa Loud
Charlotte Ann Tucker as Lily Loud
What is the plot of the film?
All of us are gearing up for Christmas right!! Yeah, Lincoln too will be with us for Christmas. He is all set to celebrate Christmas. But all of his ten sisters have some other plans on this big day. This film wants to focus on Lincoln and his best friend Clyde's efforts to sabotage the plans of his sisters. Lincoln wants the whole family to be together on Christmas eve. By reading the plot summary I am really excited to watch the film and watch how the story unfolds. The wait is not too long. We can start the countdown.
What are fans expecting from the movie?
Fans are expecting a lot from A Loud House Christmas. A Loud house is one of the most popular animated series on Nickelodeon today and has been going strong, after being in production for two years. People have watched this show through different mediums such as Dvd/Blu-ray, Netflix or Nick app & many more. But having an opportunity to watch Lincoln & his sisters come alive on the big screen has definitely got fans excited!! If you are A loud house fan, then this is your chance to enjoy all of Lincoln & sisters on one big screen. Kids could learn about their favorite cartoon characters. The storyline line sounds interesting which makes it worth checking out.
Where can I watch A Loud House Christmas live-action film?
In case you don't have cable or Direct TV to watch A loud house special movie, a streaming link will be provided by the nickelodeon website itself. You just need an internet connection and laptop, computer, or mobile device that has an internet browser with flash support installed. What we recommend watching it on the big screen using devices like PlayStation, X Box, etc if possible. So that kids could enjoy it more. If you miss this TV film, you will regret not watching a holiday special.
Why do I recommend watching the film?
It is a holiday treat for fans who are waiting to watch the whole year. This movie has everything for young and old alike, from laughter-filled moments with the kids to see how Lincoln deals with his family over the holidays.
We are sorry that this post was not useful for you!
Let us improve this post!
Tell us how we can improve this post?