Redeeming Love : Abigail Cowen starring movie to be released in 2022!
Redeeming Love is a movie that will be released in 2022 and stars Abigail Cowen. The movie is a retelling of the biblical book of Hosea and tells the story of how God redeems those who love him. Redeeming Love trailer shows an emotional scene where we see Abigail Cowen as Sarah and Tom Lewis as Michael Hosea struggling with her relentless love for each other. Redeeming Love can be described as "raw" and is worth watching especially if you are interested in Bible-based movies. Even though the movie is set against the backdrop of the California Gold Rush of 1850, we can expect the theme of the movie highly relevant. Aren't you excited to watch Redeeming Love? Yes, I guess. In this article, we will give you more details about the series.
What is the exact theatrical release date of Redeeming Love?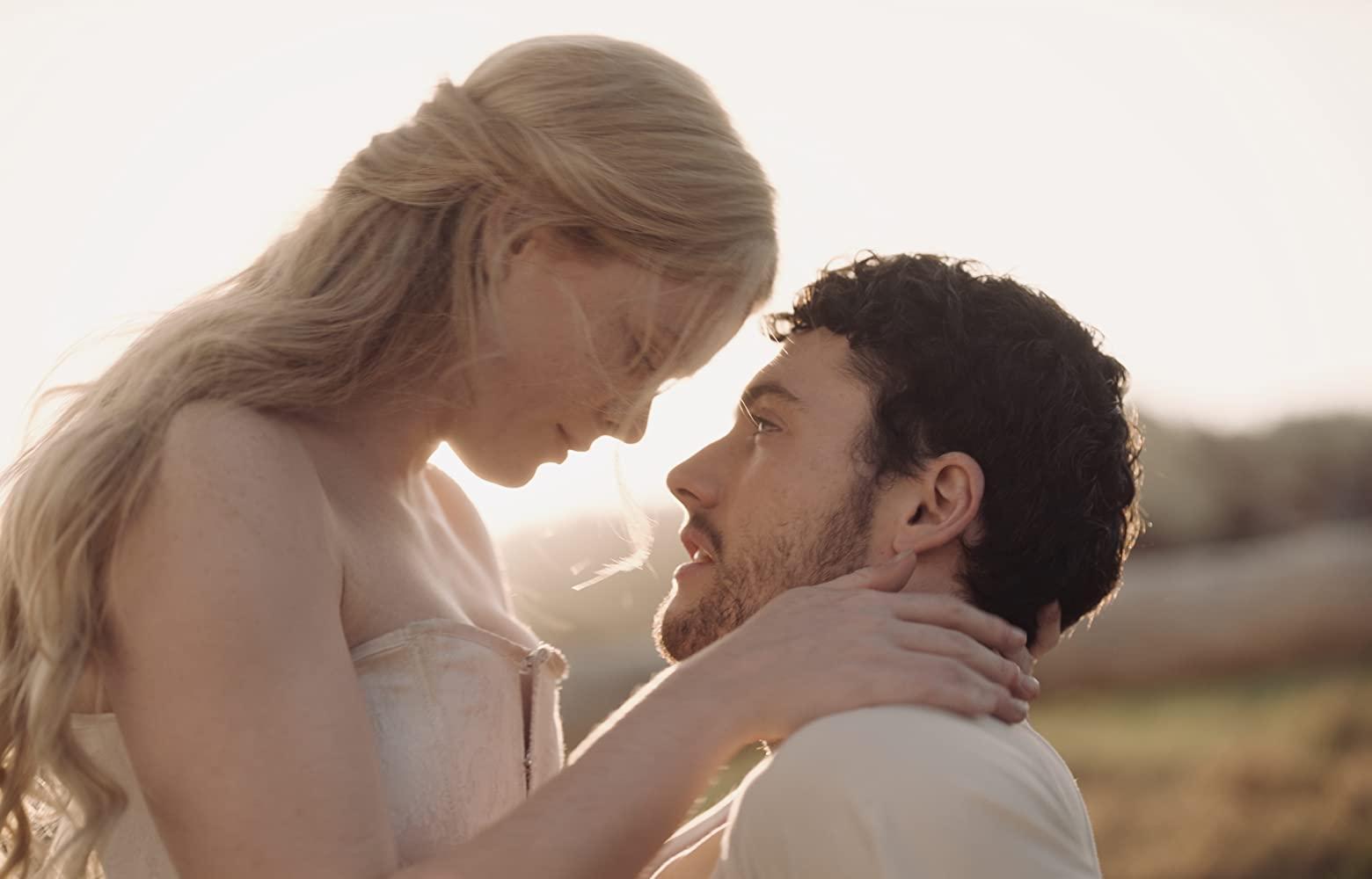 The movie is set to release on January 21, 2022.
Who stars the movie Redeeming Love?
The cast includes
Abigail Cowen as Angel/Sarah
Tom Lewis as Michael Hosea
Logan Marshall-Green
Famke Janssen as Duchess
What is Redeeming Love about?
Redeeming Love tells the story of Michael Hosea (Tom Lewis) who falls in love with Sarah (Abigail Cowen), a prostitute. He wants to marry her because he thinks that it is the will of God. But he soon realizes that Sarah is a prostitute. Sarah was forced into prostitution when she was a kid. But Michael Hosea is determined to marry her as he thinks it is his spiritual calling. The movie wants to convey that there is no brokenness that love can't heal.
Is the trailer of the movie out?
Yes, the movie's trailer is out. There are many emotional scenes in the Redeeming Love trailer.
What is the audience expecting from the movie?
The audience is expecting the movie to be as good as the Redeeming Love book. The movie is an adaptation of Redeeming Love written by Francine Rivers. Abigail Cowen stars in this epic biblical love story about Hosea and Gomer, a prostitute. She portrays Sarah who was forced to be a prostitute when she was young because she became an orphan. Cowen is known for portraying raw emotions on screen that will make you cry out loud from the pain of others' experiences… We can expect great acting skills from Abigail Cowin since many critics had given positive feedback about her performance chilling adventures of Sabrina.
What can we expect from Abigail Cowen after watching the Trailer?
The Redeeming Love actress has been exceptional throughout her career and this time she will not disappoint us either! It seems like a very emotional role for her as well. We cannot wait to watch it! Abigail Cowen looks very confident in playing her role as Sarah who's a prostitute. She definitely fits into this character well. Her acting skills are also top-notch which makes the movie all worth seeing! After watching the Redeeming love trailer, you will be intrigued to know what happens next in this story of Michael Hosea and Sarah (Cowen). The storyline sounds unique and interesting enough for people
Related article: Stranger Things Season 4 : Coming back to Netflix in 2022!
Related article: Dynasty Season 5 : Releasing soon on The CW!!
Related article: Black Mirror Season 6 : Expected to release in 2022 on Netflix!
Is Redeeming love worth Watching?
Yes, definitely yes. The Redeemer Movie tells an amazing story of how unconditional true love never fails even when everything else falls apart around you. Because there is no brokenness that God's love cannot heal. It is a story of forgiveness, redemption, and unconditional love.
Why do I recommend watching the movie?
It is a unique story of unconditional love. It is absolutely worth watching and we would recommend it to anyone who loves movies based on biblical stories. The movie is expected to give a new perspective of how God can redeem any broken relationship. It will be through love, forgiveness, undying faithfulness no matter what happens in between as long as you believe that your Redeemer lives!
We are sorry that this post was not useful for you!
Let us improve this post!
Tell us how we can improve this post?