A Boy Called Christmas : The fantasy movie to be released soon on Netflix1!
A Boy Called Christmas is about to be released on Netflix in November 2021. It is a fantasy movie based on the 2015 book of the same name by Matt Haig. A Boy Called Christmas is directed by Gil Kenan. The story centers around a young boy called Nikolas who sets out in search of his father but instead finds Santa Claus at the North Pole. So, get ready to land in a magical new world of Nikolas. An amazing trailer is out which is a real visual treat. The little audience is getting impatient for the upcoming movie. I hope the movie will be a Christmas gift for kids. In this blog, you can read more details about the movie. So, stay tuned!
When does the movie A Boy Called Christmas release on Netflix?
The movie is set to release on November 24, 2021. There are roughly two weeks left for the release. So, get ready to watch A Boy Called Christmas, A Netflix original movie.
Who will be in the cast of A Boy Called Christmas movie?
It includes
Henry Lawfull as Nikolas
Jim Broadbent as Father Vodell
Zoe Colletti as The Truth Pixie
Sally Hawkins as Mother Something
Michiel Huisman as Joel
Toby Jones as Father Topo
Maggie Smith as Aunt Ruth
Rune Temte as Anders
What is the storyline of A Boy Called Christmas movie?
A young boy, named Nikolas, who sets out on a quest to find his father. His father is on the search to find the fabled village of the elves, Elfhelm. Nicolas finds Santa Claus at the North Pole! He is accompanied by headstrong reindeer named Blitzen and a pet mouse. Nikolas takes up an extraordinary journey to the snowy north pole. The film wants to convey that nothing is impossible. So if you enjoy watching family movies with great lessons for kids then A Boy Called Christmas might be your next movie this fall season.
Is the official trailer released for the movie?
Yes, A Boy Called Christmas' official full-length trailer was released by Netflix.
Also read: The Princess Switch 3: Romancing the Star: Releasing soon on Netflix!!
What is the little audience expecting after watching the trailer of the movie?
After watching A Boy Called Christmas's official trailer, the audience will be expecting an inspiring family movie. Also, they are excited to watch a fantasy movie this Christmas season. The theme of the movie will be loved by kids. The trailer has amazing graphics and the cast give a great performance.
Also Read : Dead to Me Season 3: All the Details You Wanted To Know
What is the genre of the film? Can you put it into one specific category or two that best fits with this film?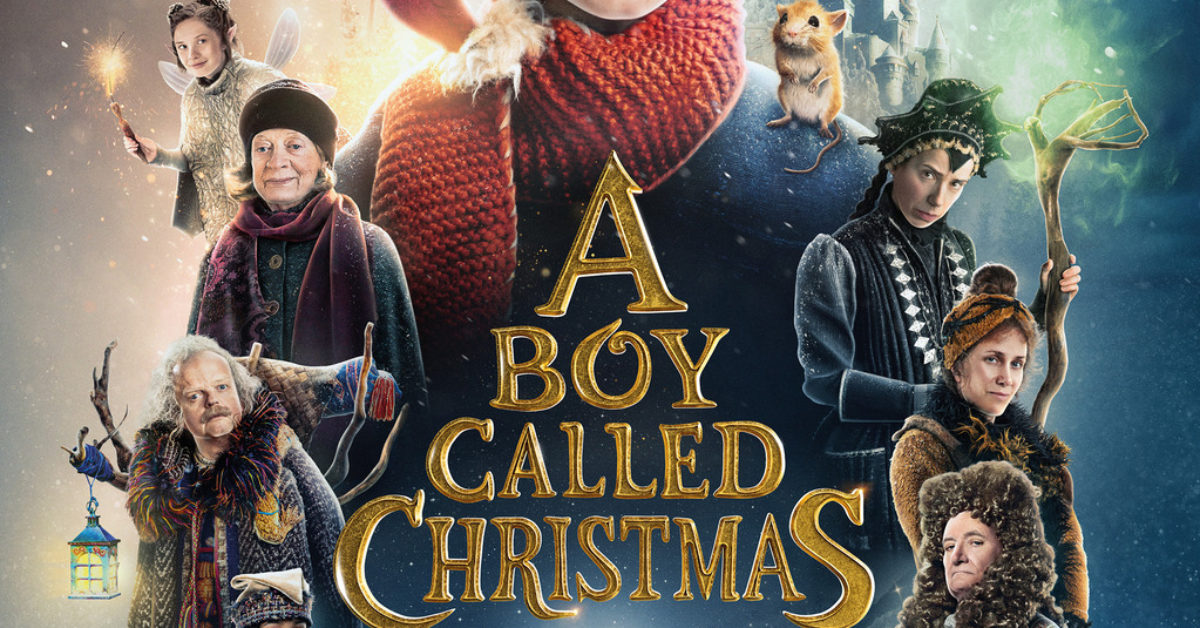 A boy called Christmas falls under both drama and family films because of its themes such as friendship and believing in yourself despite what others think about you. The genres are portrayed by showing how Nikolas believes he can achieve his goal even though people try telling him otherwise so he doesn't give up hope when things get rough for him.
Is the movie worth watching?
Yes, A Boy Called Christmas is worth watching because the film has a strong message and amazing graphics. A lot of people can relate to Nikolas's journey such as not believing in yourself. But he overcomes all those challenges which make him stronger as most kids go through.
Also Read: Claws Season 4: The Final Season of the series is around the corner!!
What message the movie is expected to convey?
A Boy called Christmas shows what hard work looks like when you want something bad enough even though it may seem impossible at first glance. Kids need more movies where they can learn from them. So A boy called Christmas does just that for its audience who watch it!
Why do I recommend watching this movie?
I recommend the movie because there are many good things we could take away from the movie. It has all the elements of good kids' movies like family, friendship, and believing in yourself! The movie teaches many lessons to its audience about what it takes to be successful. This movie is one that I would recommend for everyone who wants to watch something inspiring with their friends or family members on Netflix.
We are sorry that this post was not useful for you!
Let us improve this post!
Tell us how we can improve this post?