Cobra Kai Season 4 : Netflix to premiere martial arts comedy series soon!!
Cobra Kai Season 4 is the upcoming season of Cobra Kai. The series is a martial arts comedy series on Netflix, which revolves around Johnny Lawrence and the reopening of Cobra Kai dojo. The first three seasons are now available on Netflix! Cobra Kai's season 4 release date is confirmed and will be available to watch this December. Fans of the series all over the world are anticipating Cobra Kai Season Four release on Netflix. Cobra kai was first released as a web series and gained immense popularity among the audience. Season four is expected to be even more interesting than ever before with new plots, twists, and turns.
This show has received good reviews from many viewers and critics alike, who describe it as funny and entertaining with great acting performances. It has also been nominated for several awards such as Primetime Emmy Awards and Hollywood Critics Association Awards.
When can we watch Cobra Kai Season 4 on Netflix? Is it officially renewed?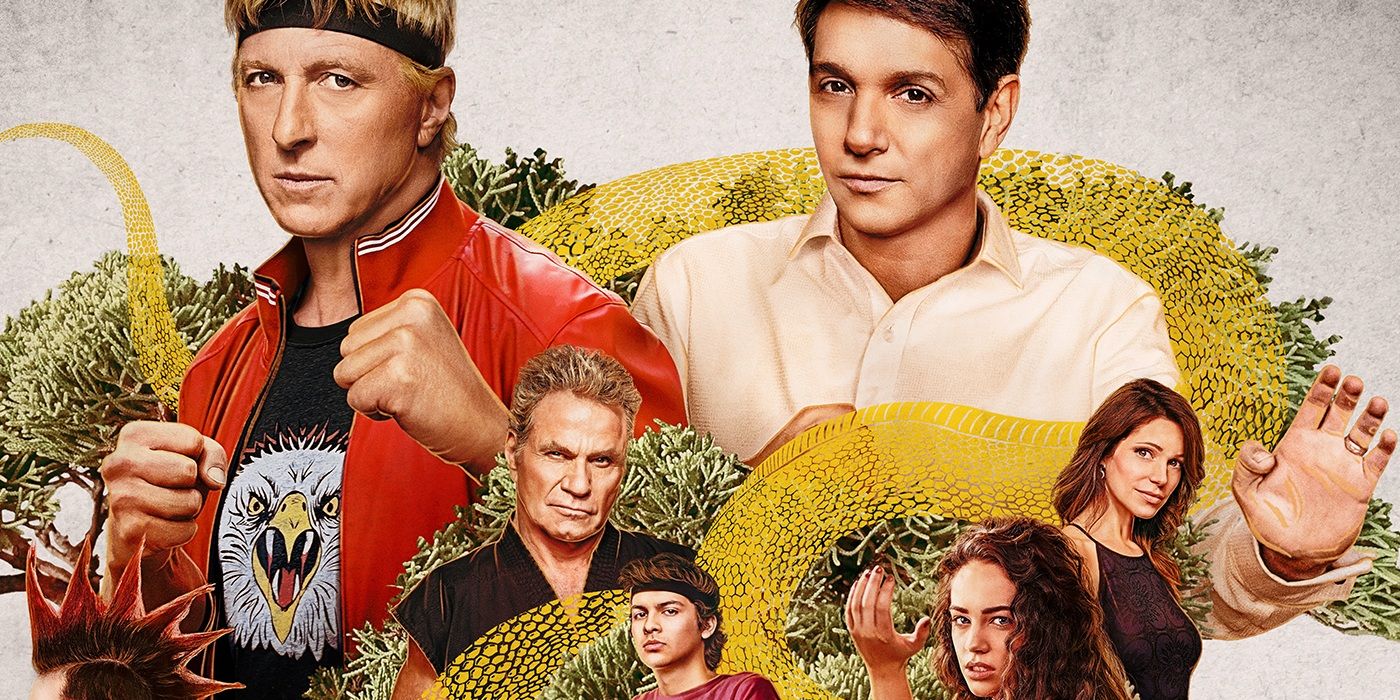 Yes, Cobra kai season four has been renewed by Netflix and the release date of Cobra Kai Season Four is also confirmed. It will be premiered on Netflix this December. The first two seasons were premiered on Youtube Red. Netflix took the series from season 3.
What is the exact release date of Cobra Kai Season 4?
The series will be released on December 31, 2021.
The cast in Cobra Kai Season 4
Ralph Macchio as Daniel LaRusso
William Zabka as Johnny Lawrence
Xolo Mariduena as Miguel Diaz
Courtney Henggeler as Amanda LaRusso
Mary Mouser as Samantha LaRusso
Tanner Buchanan as Robby Keene
Jacob Bertrand as Hawk
Martin Cove as John Kreese
Peyton List as Tory Schwarber
Vanessa Rubio as Carmen Diaz
What is the storyline of the series?
Johnny Lawrence was defeated by Daniel LaRusso in 1984 All Valley Karate Tournament. Thirty-four years after this defeat Johnny Lawrence is still unable to brunt this failure. His life goes downhill. Johnny Lawrence defends his teenage neighbor Miguel Diaz from bullies. Diaz's single mother insists Johnny Lawrence teach her son Karate. This makes Johnny Lawrence reopen the Cobra Kai dojo. This eventually reignites his old rivalry with Daniel LaRusso
What is the expected plot of Cobra Kai Season 4?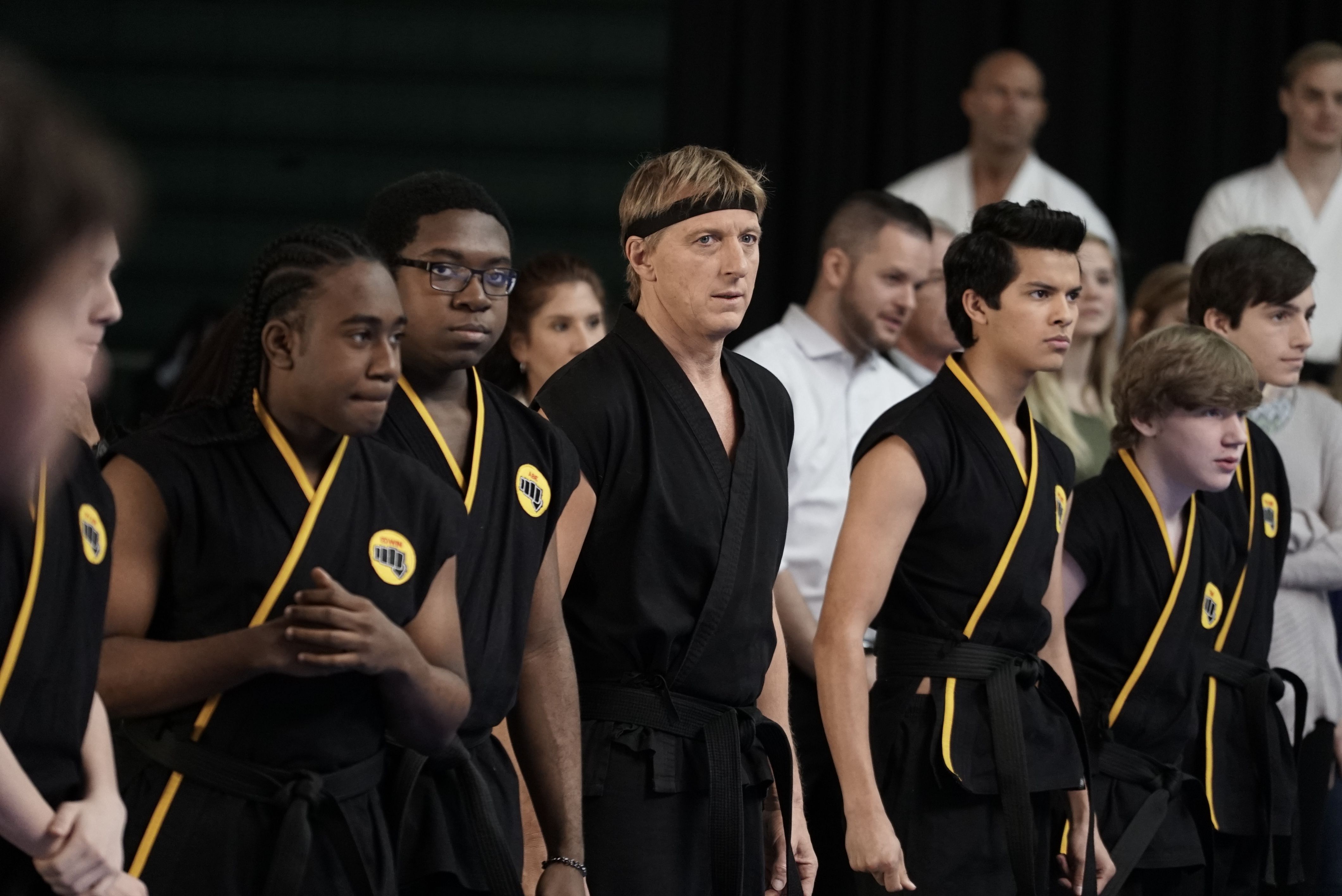 Johnny Lawrence's life with next-generation Karate Kids will be explored in Cobra Kai season 4. We don't have many details about the storyline of the upcoming season but it is definitely will not disappoint fans.
What are fans expecting from the upcoming series?
Cobra Kai Season 3 has multiple cliffhangers. Fans expect season 4 to be as good as the previous seasons. Cobra Kai Season 3 has many unanswered questions and fans expect Cobra Kai season 4 to answer those questions in a satisfying way. It will have drama, action-packed martial arts scenes along with some funny moments which are essential for a successful blend of genres.
The number of episodes?
Cobra Kai Season will have 10 episodes.
Is the trailer released for the movie?
Yes, Cobra Kai Season has released the trailer on September 25, 2021.
Where can I watch Cobra Kai?
Cobra kai is available to stream on Netflix in the US and UK as well as other regions where it is available for streaming.
How popular is the series?
It is one of the most popular series on Netflix. It has garnered positive reviews from critics and is a success for Netflix. The series is the sequel to Karate kids. The movie became popular because it has the correct blend of drama, comedy, and action. The series contains the same ingredients that made Karate kids popular among people of all age groups.
Also Read: Claws Season 4: The Final Season of the series is around the corner!!
Is the series worth watching?
Yes!! the series deserves your viewership! It truly does bring something new to its viewers each time it airs. The series has been renewed by viewership. So definitely there must be a lot more action coming up in the future of Cobra Kai which will also include some unexpected turns here and there! You never know what will happen next.
Also Read : Dead to Me Season 3: All the Details You Wanted To Know
Why do I recommend the series?
It has an interesting storyline, good cast, and brilliant direction. It also has great music that adds to the thrill of the series You will enjoy every moment of Cobra Kai Season 4 watching it on Netflix!
Also Read: The Lost Daughter : Olivia Colman Will Be Back On the Big Screen!
My reviews about the series
Cobra Kai is one of my favorite series. It's not surprising since Cobra kai had great actors like Ralph Macchio, William Zabka, Martin Cove, etc. The first three seasons were awesome. Cobra Kai Season four maybe even better. I feel like watching an old movie but it's actually new and up to date. You will never get bored with Cobra kai because season after season, you'll learn something new about Johnny Lawrence (William Zabka), Daniel LaRusso (Ralph Macchio), or other characters of this amazing show.
We are sorry that this post was not useful for you!
Let us improve this post!
Tell us how we can improve this post?