Moonfall: Get Ready to See the Spectacular Performance of Halle Berry.
Moonfall is a science fiction action thriller movie starring Halle Berry. The movie is set to release on Februaary 4, 2022. Moonfall is an upcoming movie that will be released in the USA and internationally as well.
The audience can expect to see the spectacular performance of Halle Berry as the NASA executive who is a former astronaut. Moonfall trailer can give you a preview of what's going to happen in the movie. The trailers are very exciting and beautiful which makes people want to watch them even more! The visual graphics in the trailer makes one exciting and thrilled. Moonfall has been getting a lot of attention from people who have watched the trailer because they know this film will be worth watching! The movie will be released by Lionsgate.
When can we Moonfall movie in theatres?
Moonfall will be released in US on February 4, 2022. Moonfall is worth watching because the movie is having an ensemble cast of actors and actresses who are expected to do a great job in portraying their characters. The movie should definitely be watched by anyone who loves science-fiction movies.
Who will be in the cast of the Moonfall?
Halle Berry as Jo Fowler
Patrick Wilson as Brian Harper
John Bradley as K.C. Houseman
Michael Pena as Tom Lopez
Charlie Plummer as Sonny Harper
Kelly Yu as Michelle
Donald Sutherland as Holdenfield
Eme Ikwuakor as Doug Davidson
Carolina Bartczak as Brenda Lopez
Maxim Roy as Captain Gabriella Auclair
Stephen Bogaert as Albert Hutchings
What is the plot of the Moonfall?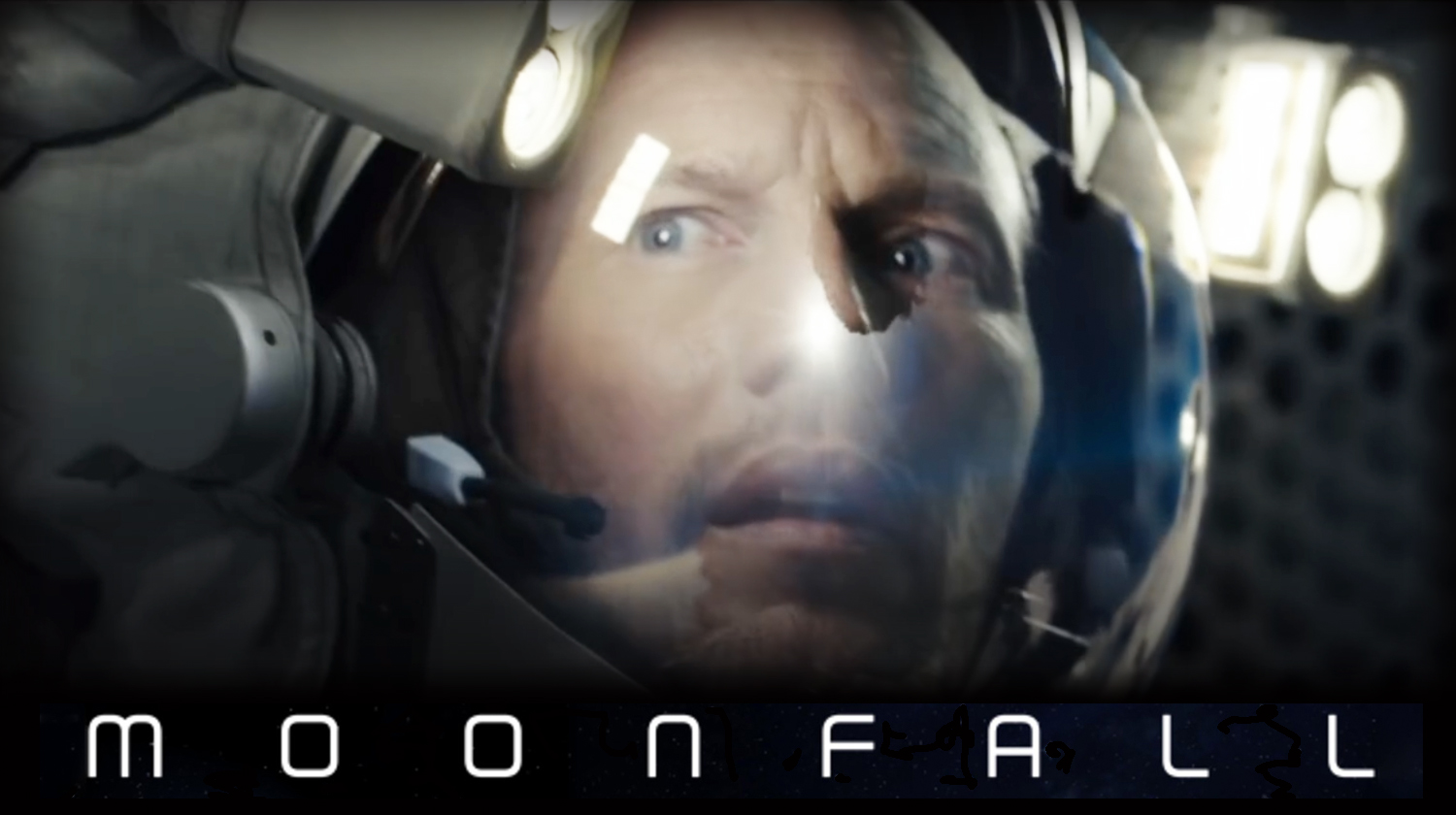 A mysterious force collides Moon when it is orbiting around the earth. This is disastrous and hurtles Moon at this impact. It is capable of annihilating the life on earth when it collides with earth. However, Halle Berry portraying Jo Fowler has the solution to save humanity from this disaster. She is the NASA Executive and a former astronaut. Weeks before the collision with earth she plans her mission to save the earth. But she is believed only by former astronaut Brian Harper and conspiracy theorist K.C. Houseman. The three unlikely heroes set out for a mission into space. They will have to leave their loved ones back and what they discover is that Moon is not what we think!!
The synopsis of the movie leaves many questions on our minds. It will all be resolved once we watch this movie when it is released!
Also Read: The Matrix: Resurrections
What is the audience expecting after watching Moonfall's Trailer?
The audience is expecting a spectacular performance from Halle Berry as she portrays a concerned astronaut in the movie. She will be seen playing NASA Executive who will be leading the mission into space. Moonfall has been directed by Roland Emmerich. He is adept at directing Science fiction movies. So, it is definite that the movie won't disappoint you.
Is a trailer released for the movie?
Yes, the Moonfall movie trailer was released in September 2021. The breathtaking visual graphics and interpretation of the space are worth watching. If you have missed watching the trailer, watch it now before you head for watching the movie.
Will it be a blockbuster movie?
Yes! It definitely is going to be one of those blockbusters that you can watch once again and never get bored. There are some mind-blowing graphics-filled scenes in the trailer which make this fast-paced thriller an interesting watch for all age groups.
Who should watch the movie?
If you love watching science fiction action disaster thrillers then don't miss out on this movie. All sci-fi and space movie lovers should not miss watching this upcoming film! The trailer is very promising. I think it will keep us on our toes till the end of the movie. Also, we will get a chance to watch the versatile acting of Halle Berry.
Is Moon fall worth watching or not?
Yes, Moonfall is worth watching. Moonfall is a science-fiction action disaster thriller film, starring Halle Berry. All kinds of audiences can watch this movie because sci-fi lovers will love every bit about the action-packed drama while others who want some thrill would also find Moonfall exciting enough. The trailer has successfully managed to create an interest among new age generation viewers as well making them eager for more information on the movie's release date. So I think everyone should go to this upcoming adventure-filled film which promises lots of, entertainment. Moonfall is definitely going to be a blockbuster movie because it has everything that an audience would love in any kind of film – action, adventure, drama, and suspense.
We are sorry that this post was not useful for you!
Let us improve this post!
Tell us how we can improve this post?