Love, Death & Robots Season 3: What You Need To Know?
The second season of Netflix's animated anthology series returned to Netflix with another wave of stand-alone sci-fi tales on May 14, 2021. Although the sense of dystopian dread was increased while the number of episodes was reduced. Now fans are waiting for Love, Death & Robots Season 3.
The second season didn't fare much better than the first, with just eight episodes offered to viewers rather than the original 18.
The second go-round featured more stories, characters, and settings than the first, but there was a less diversified range of animation styles.
It's unfortunate that season two was significantly shorter than the first, owing to the epidemic shutting down production. There's no need to get too worked up about it; Netflix has officially stated that more episodes are on the way. Here's what we know thus far:
Love, Death & Robots Season 3 Release Date Details:
The streaming service has announced that the anthology series will return in 2022, as revealed by a sly hint in the season two trailer.
Netflix hasn't announced a more concrete release date for season three, although given that the first two seasons debuted in late spring, it's reasonable to expect the same.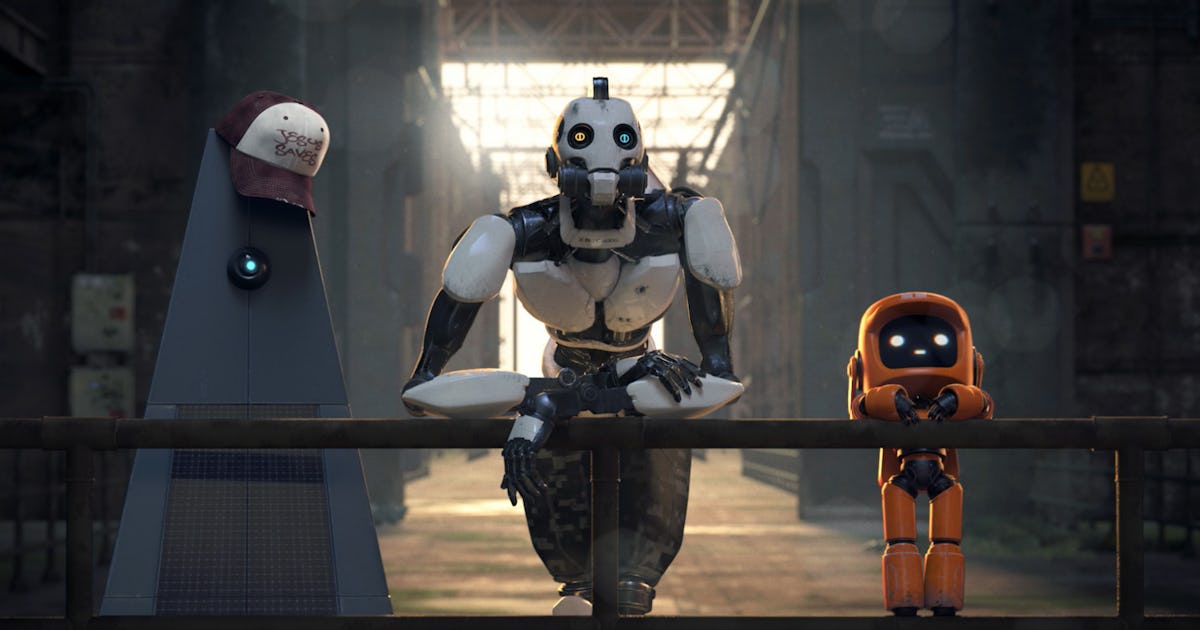 The first season debuted in March 2019, and the second came out in May 2021 but there was a 26-month gap between them.
While season two may be shorter, at least we know that more episodes will arrive shortly.
Love, Death & Robots Season 3 Plot Synopsis:
Naturally, there are certain assumptions that can be made about season 3. To begin, we'd like to advise you that you should plan for the unexpected.
Every episode thus far has included a diverse range of tales and themes, with season 2 particularly focusing on more philosophical concepts.
There's still a lot of ground to cover, according to Tim Miller. "There are some interesting things that we can do that aren't so narrative-driven that I'd want to do, but I don't want to lose our attention on the story if we go down that path," he explained to IGN.
At the Annecy Film Festival in June 2021, Tim Miller, Jennifer Yuh, David Fincher, and Jermon Denjean spoke about the filmmaking techniques that went into season 2 of the series.
Finally, showrunner Tim Millar teased season 3 by saying, "We're working on volume 3; it'll be out soon," and "I'm really looking forward to seeing what we get there.
"There are a few major twists for everyone. One of which you already know is another chapter in the adventures of those three insane robots."
It appears that John Scalzi will return for the second episode. It's unclear whether Philipp Gelatt will also pen the script, but it looks like he'll be involved.
Cast Details:
Again, it's too early to talk about casting yet, and we haven't even started recruiting for the entire cast.
What we do know is that, following the series' success in season one, some huge Hollywood names have begun to show interest.
The news that Josh Brener, Gary Anthony Williams, and Chris Parnell will reprise their roles as K-VRC, XBOT 4000, and The Cat is exciting. They are expected to return for the new season.
We'll keep you posted on any new season three news as soon as it arrives, including release date information, trailers, and plot specifics. So stay tuned!
We are sorry that this post was not useful for you!
Let us improve this post!
Tell us how we can improve this post?