With the fifth season of Lucifer premiering on Netflix, fans are wondering when they will be able to see it. The show has been off the air for a little while and many people have been clamoring for more episodes! Today we got exciting news about the release date for season 6 of Lucifer! Here's everything you need to know so far:
Lucifer Season 6 Release Date Details:
Netflix announced the sixth and final season of 'Lucifer' with an amazing video. Around the 1:32 time marker, it says "It's not over yet." Fans are impressed with this new tweet revealing that Season 6 of "Lucifer" will return.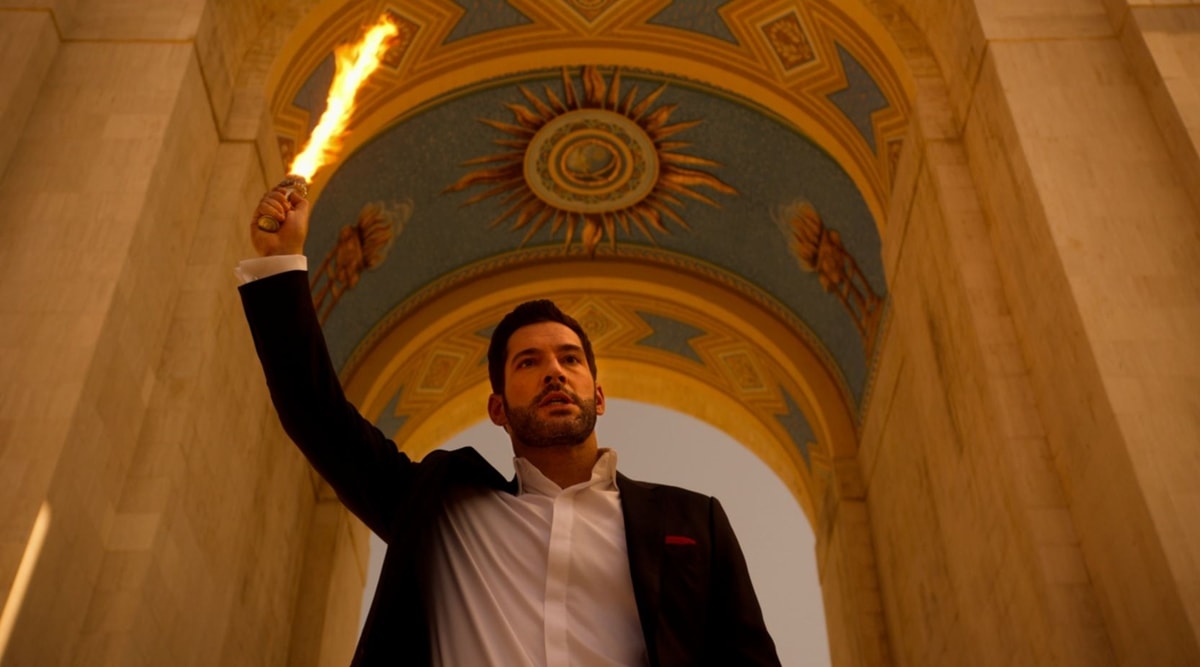 It's the end of an era: Netflix has announced that new episodes of Lucifer will premiere on Sept. 10th, 2021 for its sixth and final season. In addition to revealing its release date, the networks also released a teaser trailer that previews Lucifer's last night in Los Angeles.
Lucifer Season 6 Cast Details:
Lucifer will return for a sixth and final season, complete with members of the original cast as well as new additions. Some of the cast members are as follows:
Tom Ellis as Lucifer/Michael
Lauren German as Chloe Decker
Rachael Harris as Linda Martin
Lesley-Ann Brandt as Mazikeen
Aimee Garcia as Ella Lopez
Scarlett Estevez as Trixie Espinoza
DB Woodside as Amenadiel
Kevin Alejandro as Dan Espinoza
Lucifer Season 6 Episode Details:
Though Season 5 highlighted the conversation between Lucifer and Chloe, Lucifer's writer Mike Costa has suggested in an interview with LCL Reviews that Season 6 will delve explore what happens after the characters presumably get everything they have always wanted.
When asked to tease Season 6 of 'Lucifer,' Tom Costa said he attempted to answer this question when the series began: "What happens after Happily Ever After?" Costa explained. "Like in real life, things don't always work out the way you hope or expect them toO. You fall short at times and there are surprises along the way that offer a reflection on your ambitions," he added.
So during the Lucifer Season 6 premiere, we start to see that reality: our characters got what they wanted, and now they're wondering "what next?" Lucifans will enjoy exploring this question in-depth as it shapes new questions for the heroes.
Writers for Season 6 announced the episode premiere date and it will be 10 episodes long, which is fitting considering they do not want to leave you high and dry.
Episode One: Nothing Ever Changes Around Here
Episode Two: Buckets of Baggage
Episode Three: Yabba Dabba Do Me
Episode Four: Pin The Tail on the Baddie
Episode Five: The Murder of Lucifer Morningstar
Episode Six: A Lot Dirtier Than That
Episode Seven: My Best Friend
Episode Sight: Save The Devil, Save The World
Episode Nine: Goodbye, Lucifer
Episode Ten: Partners 'Til The End
We are sorry that this post was not useful for you!
Let us improve this post!
Tell us how we can improve this post?