On My Block season, 4 is one of the most talked-about, and we can not wait for it.
So, without wasting any time, let us jump into the details of On My Block season 4.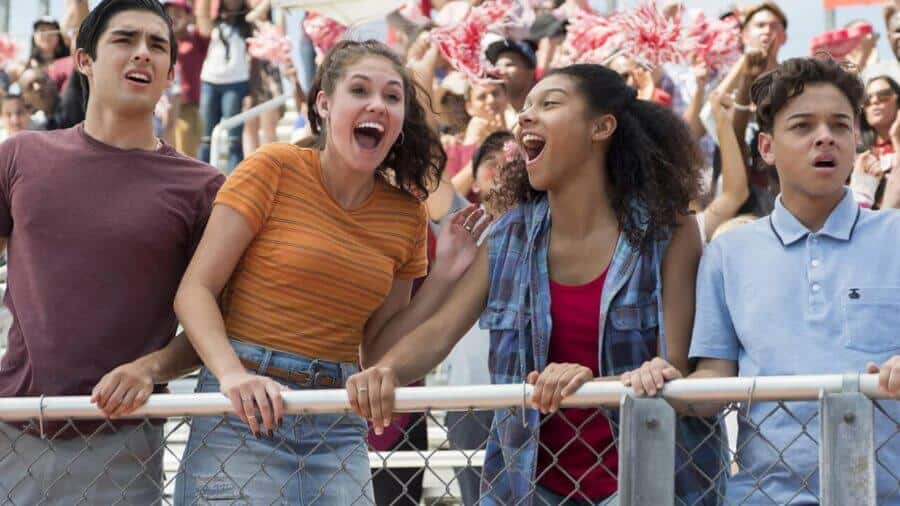 RENEWAL AND RELEASE DATE FOR ON MY BLOCK SEASON 4 
Season 3 of On My Block was a huge hit, and fans are desperately waiting for a season 4. However, Netflix is yet to renew it. Season 1 aired on March 16 in 2018, season 2 on March 29 in 2019, and season 3 dropped on March 11 in 2020. Well, we can expect season 4 to be majorly delayed due to the coronavirus, but we are still waiting on a renewal.
If you have not seen the show yet, then head to Netflix and watch it now; you will not be disappointed. Season three was a rollercoaster ride, and we hope Netflix renews the show super soon.
CAST FOR ON MY BLOCK SEASON 4
Here is the list of cast members we will see in On My Block season 4.
Sierra Capri as Monse
Diego Tinoco as Cesar
Jason Genao as Ruby
Brett Gray as Jamal
Jessica Marie Garcia as Jasmine
Julio Macias as Spooky
POSSIBLE PLOT FOR ON MY BLOCK SEASON 4
While the entire cast and makers are quite right now so, we do not have many details, but we would like to share some. One thing that all fans can expect from season 4 is evolution, friendships will evolve, love lives will evolve, and we will see a different era for the cast. Many cast members believe that much more traumatic stuff is yet to come, and the story is not over yet.
So, with that thought, we would like to believe that the show will be back for a season 4 and we need to be patient and wait for the news to arrive. That is all for today. We will keep our readers updated on the latest news; until then, continue reading with us. Also, join Pioneerscoop Telegram (@Pioneerscoop) and keep yourself updated on all breaking news.
We are sorry that this post was not useful for you!
Let us improve this post!
Tell us how we can improve this post?