It has been a very long time when the second part titled Sherlock Holmes: A Game of Shadows released in the theaters. Back in 2011, it was declared that Sherlock Holmes 3 officially happening. But the production took plenty of time and still did not begin due to multiple reasons. The main lead stars Robert Downey Jr. and Jude Law were also busy with other projects. But everybody is still waiting for the third film very eagerly. Dexter Fletcher will now direct the third part, and recently he revealed a major update for it, so keep reading:
Director Dexter Fletcher On Sherlock Holmes 3
Earlier it was decided that Sherlock Holmes 3 would release in the cinemas on December 25, 2020. But Warner Bros. postponed it, and now it is set to release in the theaters on December 22, 2021. Recently, Director Dexter Fletcher revealed that Sherlock Holmes 3 is currently on hold. He said during the Celebrity Catch Up podcast that Warner Bros. put the third movie on hiatus despite the 2021 release date.
So there are chances that the upcoming movie can face a delay again as it is on hold. But still, we cannot say anything as officially there is no update regarding its delay. It will be tough for fans as they have already waited for Sherlock Homes 3 for many years.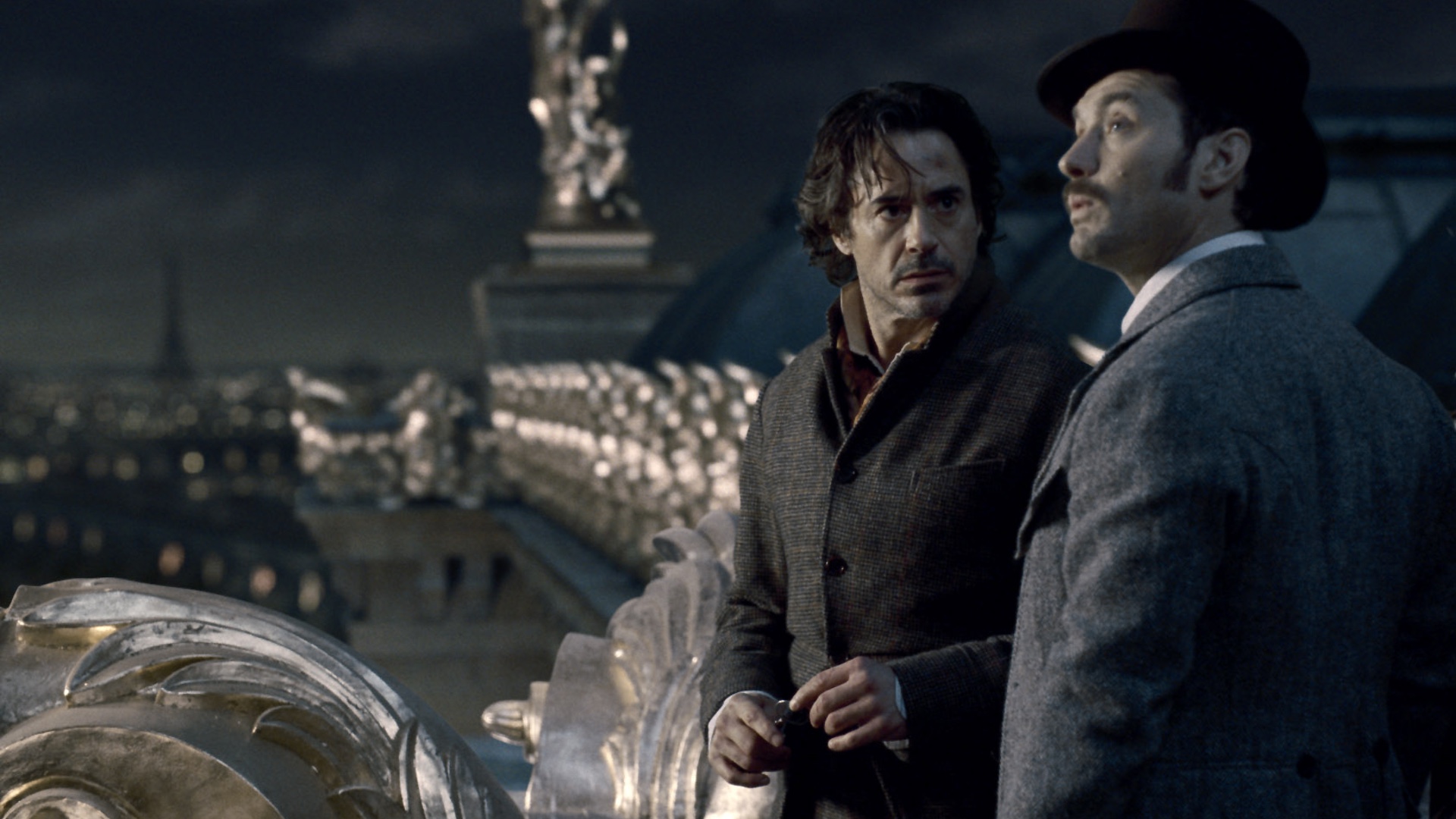 Cast Details For Sherlock Holmes 3
We are expecting to view these actors in the third part of the detective movie Sherlock Holmes:
Robert Downey Jr. as Sherlock Holmes
Jude Law as Dr. John Watson
Jared Harris as Professor James Moriarty
Apart from these stars, we are not sure regarding the return of other cast members from the previous parts. Also, we can see new stars in the third part.
More Details
The third movie can be inspired by the novels of Sir Arthur Conan Doyle. There are no details for the story. Recently, Robert Downey Jr. made the big revelation that he is planning to make Sherlock Holmes a bigger franchise that can include more movies, spin-offs, TV series, and much more. All these things will be set in the same universe. So, it's a very great idea.